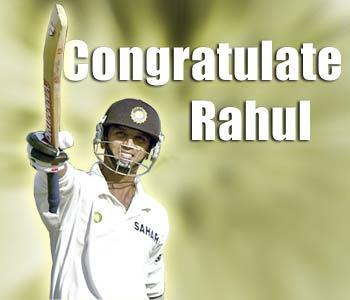 Rahul Dravid will become the sixth Indian to play 100 Tests when India takes on England in the third and final Test in Mumbai on Saturday.
Among those currently in the Indian team, only Sachin Tendulkar and Anil Kumble have played more than 100 Tests.
'In some ways it is a special occasion for me, not because it is the 100th Test, but because it gives me a chance to look back on my career and reflect on what has happened 10 years ago when I made my debut against England in 1996,' said India's captain.
Congratulate Dravid on reaching this impressive milestone.
SMS Rahul and your message to 7333