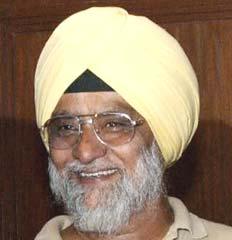 As if the wound in Karachi was not deep enough, the home team sprinkled some more salt into the Indian bruises, at a laidback one-day venue in Peshawar -- least equipped, playing surface-wise.
If we had not done with the curator in Lahore and Faisalabad, the man who might have buried many a promising bowler alive, he was there in Peshawar too dishing out another dead wicket.
In the end, after nearly more than six hundred runs were scored, the result had to be decided by that lousy mathematician duo of Duckworth and Lewis.
What a pity that cricketers have to leave their unfinished work to the unknowns, who may have never played the game.
The Pakistan coach was most familiar with the D/L method as he have been part of the South African team in a World Cup tie at Sydney when the Proteas were required 23 runs off one ball. Bob Woolmer was early and wise to keep his boys posted about the D/L method.
The Indians were cruising along merrily with three hundred plus, but the last seven wickets tumbled for less than 30 runs. They failed to bat the whole quota of 50 overs. And that for me was just not acceptable even if (Sachin) Tendulkar put some cotton wool and stuffed the mouths of the critics.
But frankly, that was not enough. (Virender) Sehwag is beginning to look the odd man out. He must shed a few pounds to look a competent athlete.
We were hoping that one-dayers would provide the right combination for M/s Dravid, Chappell but miseries in the Indian dressing room are far from over, which means camaraderie and hard work have to be seen at every given opportunity. The job of support staff to keep Sehwag, Zaheer, Kartik, Harbhajan and Sreesanth on their toes is blatantly clear. It is well nigh impossible to gloat of skills if limbs are not willing.
Moreover, I am beginning to have doubts over the wisdom of players' contractual system of the BCCI.
The commitment level of the boys was expected to have gone up with contractual arrangement. But has it? The question is stark naked and screaming for a nicely covered answer. Hopefully, the money-minded bosses of the BCCI will have some concern for the cricket as well.
A pity Inzamam was given out the way he was. The rules are pretty much clear. But shouldn't common sense be part of cricket and its spirit? We cease to be gentlemen if appeals become flimsy. Inzamam has my sympathies because he is a fine specimen of a human being. So is Sachin, whose hundred must be hailed.
UNI