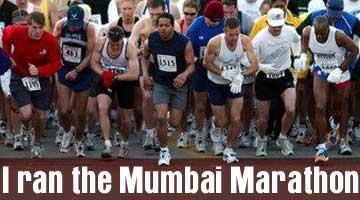 Sunday, January 15, saw 28,000 people gather in South Mumbai to do nothing but run. The Standard Chartered Mumbai Marathon 2006 saw everyone from celebrities to senior citizens.
Some did the full 42 kilometres, some ran the half-marathon, and others the 7-kilometre Dream Run. It was the spirit of participation, however, that came out on top.
If you were there, write to us your memories of the event. Why you went, what you saw, how it all affected you, and if you will be there the next year. Tell us.