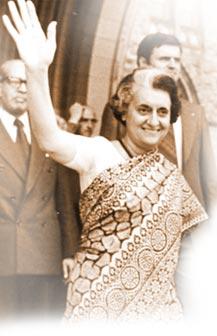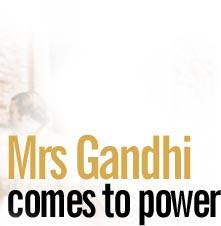 The jury will always be out on Indira Gandhi.
Forty years to the day, January 24, 1966, she became prime minister of India for the first time. And barring a three-year gap from 1977 to 1980, when the Janata Party was in power, she ruled India for 16 long years, two years more than her father, India's first prime minister Jawaharlal Nehru.
In this time she notched up many credits.
In 1971, she broke the back of Pakistan's army, and carved out Bangladesh on our eastern borders, thus giving the lie to the two-nation theory.
In 1974, she exploded the Bomb, and risked international pariah status for India despite deciding to use the atom only for peaceful purposes.
If those were to her credit, she also imposed the draconian Emergency in 1975, when for the first time -- and hopefully the last -- civil liberties were suspended in India for 19 long, dark months.
She presided over the nation at a most troubled time in its history, when secessionists were running amok in Punjab. And there, perhaps, lies the most controversial part of her tenure.
In June 1984 she sent the Indian Army into the Golden Temple, Sikhism's holiest shrine, to flush out Jarnail Singh Bhindranwale and his militant hordes. It was a decision she paid for with her life four months later, when her Sikh bodyguards gunned her down in her home.
What do you feel was Indira Gandhi's contribution to India? Was she the best prime minister India has ever had, as her admirers -- who are many -- say? Or was she its worst leader, someone who ruthlessly undermined the many institutions that highlight a true democracy in the pursuit of personal power?
Also see: India's Iron Lady

'The challenge suited her personality'
Usha Bhagat, who worked closely with Indira Gandhi, recalls those heady days 40 years ago when she became India's third prime minister
Photograph: India Abroad Archives
Image: Rajesh Karkera