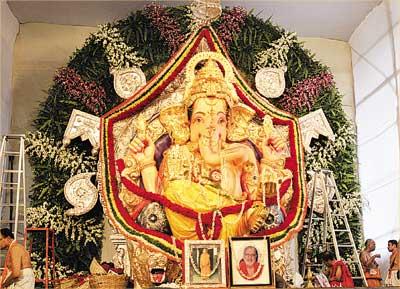 This is Mumbai's costliest Ganpati.
The Gowda Saraswat Brahmin Seva Mandal's Ganpati at King's Circle in central Mumbai is adorned with a 175 kg silver throne. The head-rest and ornaments of the idol is made up of 60 kgs of gold.
The jewellery comes from voluntary donations from devotees.
No wonder then that the idol is insured for Rs 5 crore.
Photograph: Sanjay Sawant
Also read