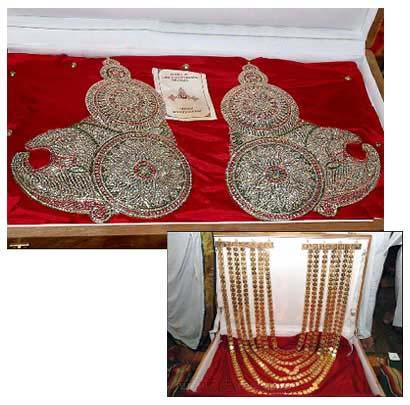 A Chennai-based devotee has offered two diamond ear coverings (karunapathras) worth Rs 1.1 crore to the Sri Venkateswara Temple at Tirupati.
The devotee, who preferred not to disclose his identity, handed over the jewels to Tirumala Tirupati Devasthanam's Executive Officer A P V N Sarma on Thursday night.
The jewels will adorn the lord during Brahmotsavam in August.
The same devotee had offered 'Lakshmi Sahasranamakasula Haram' in gold worth Rs 37 lakh to Sri Padmavathi Temple at Tiruchanoor on Thursday.
Text: UNI | Photographs courtesy Tirumala Tirupati Devasthanam