Have you read the Introduction to the series?
Have you read The prime minister and the fly?
Read on for former Doordarshan Director General Bhaskar Ghose's startling accounts of his encounters with India's then prime minister Rajiv Gandhi.
In this extract from his readable memoir Doordarshan Days, Ghose recounts his run-in with T N Seshan -- later the country's chief election commissioner -- after Rajiv was attacked by a Sri Lankan sailor in Colombo.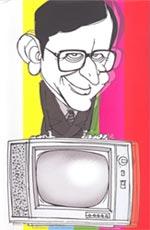 There were some occasions when I met Rajiv Gandhi. There were also a number of messages relayed to me through various sources (from him): sometimes the minister (of information and broadcasting) would tell me that Rajiv was not happy with such and such programme, or sometimes I was informed by the secretary (of the ministry) of some observation about a particular programme Rajiv had made. Occasionally the phrase 'the prime minister desires' was dispensed with and the instructions of the functionary in the prime minister's office were delivered to me directly.

I received such an instruction from T N Seshan, who was secretary in the ministry of environment, but also the secretary in charge of the prime minister's security. Rajiv had concluded a rather useless visit to Sri Lanka; this was just after the Indian Peace Keeping Force (a contingent of India armed forces sent to Sri Lanka to help with their battle against Tamil insurgents) had been recalled and there was a good deal of resentment that Indian troops had been deployed there.
During the ceremonial send off, he had to perform the usual inspection of the guard of honour at the airport. As he was doing so, a naval rating (sailor), who was part of the guard of honour contingent, reversed his rifle and tried to hit Rajiv on the head with it. Had he succeeded it may well have proved fatal. More than anything else it was Rajiv's own agility and quick reflexes that saved him. He darted to one side and at the same time the officer in charge of the guard of honour leapt at the man and pushed him aside, an act that caused the blow to lose some of its force. Nevertheless the rifle struck Rajiv a glancing blow on his shoulder. A split second later one of his Special Protection Group (that look after Indian VIP's security) men grabbed the rating and threw him to the ground.

A Doordarshan cameraman who was shooting the departure for the news bulletins caught all this on camera. He hadn't allowed the incident itself to fluster him and had kept on shooting. As a result he had a record on videotape of just what had happened. Soon after the prime minister had been hustled on board the IAF aircraft and was airborne, Seshan came to the cameraman and demanded to see the footage. The cameraman tried to explain that he didn't have a video cassette recorder, so he could only show it through the viewfinder of the camera. Seshan was apparently annoyed but agreed to this.
Then the poor cameraman in his nervousness couldn't locate the particular cassette that he had used. He had taken it out of the camera and put it with all the other tapes used to film the entire trip and couldn't find it in the heap of cassettes in his bag. If he hadn't been harried by Seshan he probably would have been able to locate it quickly enough, but with an angry Seshan breathing down his neck he fumbled for a few minutes. By the time he found it, Seshan had reached boiling point. He raged at the poor man, called him all kinds of names and assured him of the most severe punishment once they reached Delhi.


True to his threat, he rang me up as soon as he got to Delhi.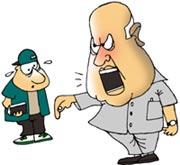 "Ghose," he said in the half-snarl he always used when he had lost his temper, "I am speaking to you as a complainant. I have a grievance and demand redressal." Even when he was in a foul temper, his love of the dramatic did not leave him.

I asked what his grievance was. He told me that the cameraman was utterly inefficient and not the sort of man who should have accompanied the prime minister on his tour. He was brainless, Seshan told me, as well as clumsy and incompetent. He went on to give me his version of what this clumsy, incompetent man had done, informed me that the prime minister was very annoyed by it all and then demanded that the cameraman be placed under suspension. I assured him I would look into the affair personally.

I then spoke to the cameraman and after I had heard him out, felt his version was more credible; he had nothing to gain by antagonizing the security adviser to the prime minister, much less the prime minister himself. And, after all, what had he done?
He had merely said he didn't have a VCR, which was true, and then hadn't been able to find the cassette with the footage of the attack quickly enough. This again was understandable; there were some 50 or 60 cassettes since he had covered every bit of the visit. I rang Seshan and told him that I didn't think it was necessary to take any action against the cameraman because he had done nothing wrong.

Seshan was silent for a bit and then said, again with the familiar growl, "You're very lucky you aren't working under me."

"I am," I told him. "I can't tell you how fortunate I consider myself."
He hung up.
Don't miss the final feature in the series: When Rajiv sacked Ghose from Doordarshan
To order Doordarshan Days online click here
Excerpted with the publisher's permission from Doordarshan Days by Bhaskar Ghose, Penguin Books India, Rs 395.