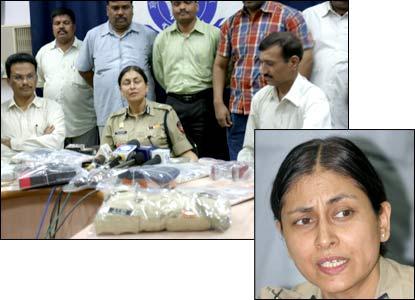 Mumbai Joint Commissioner of Police, Crime, Meera Borwankar, who had been keeping a low profile since taking charge mid last year, on Monday warned that strict action would be taken against imposters extorting money using the department's name.
"We are working hard to detect the cases, and if somebody is found extorting money using our name, we will take tough action," said Meera, the first ever woman to head Mumbai's crack crime branch unit.
The crime branch recently arrested Jagdish Tukaram Patil, Pranay Mhatre and Prakash Salvi, all government employees, who, posing as crime branch officers, cheated various businessmen in south Mumbai.
Since the accused were with the Central Bureau of Investigation and income tax department, they knew how to carry themselves and coerce businessmen into paying them.
They tricked at least 20 businessmen in two months and extorted around Rs 25 lakh.