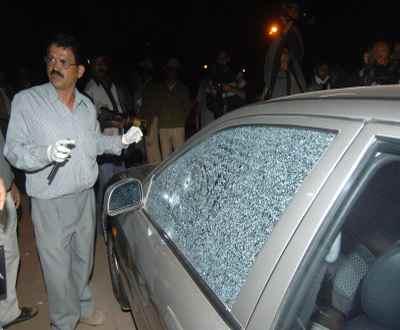 One person was killed and four injured after unidentified gunmen opened indiscriminate fire in the campus of Bangalore's Indian Institute of Science late Wednesday evening.
According to eyewitnesses, the incident occurred when the victims along with other participants of an international seminar were moving from the J N Tata Auditorium towards the Satish Dhavan auditorium. Four to five people got off a white Ambassador car and started firing at random. The attackers allegedly used AK47s.
A shot from the scene. Bullets were found lodged in cars and trees at the site.
Photo: Getty Images