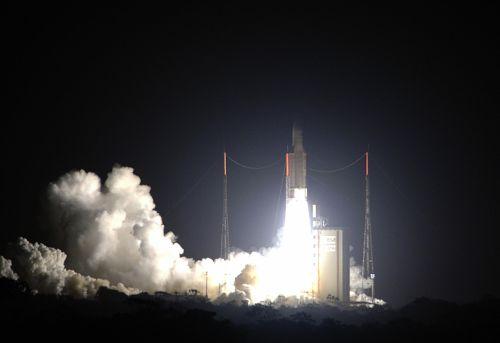 Indian space scientists on Thursday received signals of INSAT-4A, which was launched by Ariane-5 rocket from Kourou in French Guyana and said the health of the satellite is 'good'.
"Satellite signals have been acquired by our station (Master Control Facility) at Hassan (in Karnataka). Signals are good. Health of the satellite is good," Indian Space Research Organisation Chairman G Madhavan Nair said soon after the launch.
"INSAT-4A is the most advanced, heaviest and most powerful satellite (of India)," Nair said, describing its launch as a "very important milestone in the history of ISRO".
It carries 12 ku band and 12 c band transponders, which would add to the capacity of 150 transponders that the INSAT series possesses today, he said.
"So, this is going to revolutionise the TV broadcasting directly to the home and improve the entertainment scenario in India," he said.
According to ISRO officials in Bangalore, 12 ku band transponders provide around 140 to 150 DTH channels. The satellite is expected to be operational by next month end, they said.
INSAT-4A blasts off from Kourou in French Guyana
Photograph: STR/AFP/Getty Images