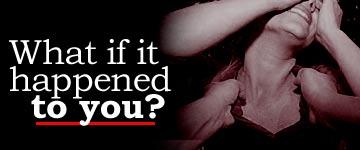 In a gory incident in Mumbai's busy Marine Drive last Thursday police constable Sunil Atmaram More (30) allegedly raped a minor girl.
The incident has raised the hackles of Mumbaikars like nothing else in recent times. Reacting to the public outcry, police authorities charged More with rape and dismissed him from service on Sunday.
The police, however, said that the incident was an aberration and the protectors of law should not be judged on the basis of one incident.
Common people of the city, however, are still incensed and even held up traffic on Marine Drive; some demanding nothing less than death for the rapist.
What would your reaction be? What would you have done if you were witness to such an incident or if it had happened to someone dear to you? Tell us.