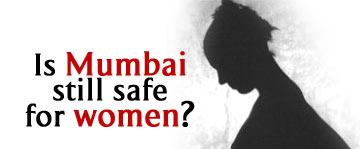 The news of a 16-year-old girl being raped by a police constable on Mumbai's busy Marine Drive in broad daylight has shocked the city, which prides itself on being a safe city for women compared to other metropolises like Delhi.
In this 'city that never sleeps', where working women commute even late at night without fear, the incident is horrifying.
The young girl was strolling down Marine Drive with friends when constable Sunil More summoned her to a nearby police chowky and raped her. He reportedly even challenged the public to 'do whatever they could'.
There have been other horror stories in the past, including the unforgettable case of a girl who lost both legs after being pushed off a suburban train by a petty thief.
Are women still safe in Mumbai? Should Mumbai's authorities press the panic button?
Tell us what you think.