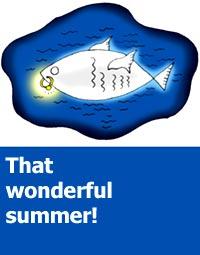 On cold and snowy Michigan evenings, I like to sip kahwa tea, chew on the floating almond slivers, look at the small walnut wood houseboat resting on my computer desk and reminisce about the first summer I spent in Kashmir. I try to linger on every memory so I can faithfully recreate my breathtaking experience for my children.
It was the early eighties and our first family vacation in Kashmir. We had heard hundreds of stories about the magical valley from my mother, a native Kashmiri, and a skillful storyteller.
My older sister helped mummy and papa organise our luggage. I stared at the pictures of Kashmir in a tourist magazine and dreamed of mountains wearing caps of vanilla ice cream. My little sister and baby brother stealthily stuffed their favourite toys in our suitcases!
Once we reached Srinagar, we greedily drank in the cool, crisp air, a delight for our heat-and-dust weary lungs. Chinar and deodar trees stood like stately giants, waving their branches at us in welcome. We were in the land called 'heaven on earth' by people, and home by my mother.
It was as much of a trip for sightseeing as it was for family bonding. We began with a visit to the house where my grandfather was born. The house, built over a century ago, near an ancient Ganesh temple, seemed like a long-lost friend -- warm and comforting, yet unfamiliar.
We were hugged tightly in the Kashmiri tradition and kissed a thousand times by enthusiastic relatives. Plump aunts with cheeks like Kashmiri apples piled our plates with spicy lamb stew and mountains of steaming rice. Friendly uncles entertained us with funny stories. We ate and laughed till our stomachs hurt.
Then, drowsy with the rich food, we retired to the living room and stretched out on the colourfully embroidered woollen namdas that covered the floor. As there was no heating in the old house, the apple-cheeked aunts brought out kangris, clay bowls filled with glowing coals and held in wickerwork frames.
Everyone gathered around Badi didda, my mother's great-aunt. Her lake green eyes twinkled at us. Her face crumpled into a smile. She stroked my forehead gently and gave me a present, a wooden houseboat. My siblings got presents too.
She promised us that she would take us to Mattan, a Hindu shrine en route to Pahalgam. Mattan has several pools formed by springs, filled with leaping fish. Baddi didda warned us, "No fishing is allowed in Mattan in honour of the queen fish who lives in one of those pools. If you are lucky you may see her, a large silvery fish who wears a gold and diamond nose ring in her snout!"
Of course, I didn't see the fish queen. But I think I caught a fleeting glimpse of gold and glitter in one of the pools!
Back in Delhi, and now in Michigan, my houseboat and I are inseparable. It is my one physical link to that wonderful summer in Kashmir!
Illustration: Uttam Ghosh