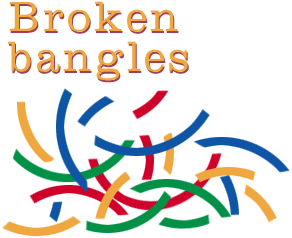 This is an old page from the diary of my mind; so old it begins to crumble every time I touch it.
It was my fifth year in school. I was in charge of law and order in my class when the teacher was away -- a nine-year-old policeman with the title of class leader, a wooden ruler my main law enforcement equipment.
I must admit no one was actually afraid of me. But they were of my ruler. With it in hand, the law and order always remained under control.
The unwritten penal code gave me only two choices to handle any situation. Either note down the name of the offender so s/he gets it from the teacher, or use the 'weapon' appropriately.
The former was not very effective when too many of them were making noise. A long list on the blackboard just meant no one got punished. And that was precisely how it went most times, especially when the maximum trouble came from the girls.
At the risk of being called an MCP, let me say something most guys will agree with: it is near impossible to keep a group of girls silent! No matter what you say or do, they cannot contain themselves. Moreover, since the teacher was generally a 'she', she was softer on them. So my ruler generously ruled the colourful section.
That day I found it more difficult than usual to keep the girls silent. The reason for their increased agitation was this girl who came with her right hand full of colourful bangles. She was the centre of attraction and there were frequent busts of laughter, coloured by the tingle of bangles.
I realised the law and order situation was worsening. The policeman in me figured out an idea in no time -- keep the girl with bangles silent and the rest will follow suit.
I executed my idea without delay.
Stretching my hands, I reached the culprit with the ruler to hit her. The girl, still full of smiles, tried to block me with her hands -- and gosh!
There fell all her bangles, broken by the ruler. A thousand colourful pieces, on the books, on the floor, on her skirt, everywhere.
Everyone was stunned. She could not believe what had happened. She hid her face in her hands and began weeping.
I stood there, the ruler still in my hands, embarrassed, bewildered and extremely guilty. There was total silence around me, as everyone struggled to digest the situation.
The class slowly came to its senses and the girls began a choir, "Let the teacher come and we will see!"
A few of the boys tried to comfort me. Someone showed me to my place; someone else challenged the girls. But all with little enthusiasm. They were sure of the heavy punishment that awaited poor me! I was more worried about the broken bangles than the punishment, though.
The girl was sitting bent over, her face resting on her hands. When the teacher returned, she sat up.
I don't remember the look on her face. I don't remember how much faster my heart beat. But I do remember there was complete silence again.
And then nothing. The girl didn't say a word.
Though it ended well for me, I carried that guilty feeling for a long time. That was probably the first time in my life when I really felt sorry for something I did. And boy, that was a very haunting feeling.
I don't think I ever apologised to her even though I always wanted to. I just couldn't bring myself to speak about it.
Why did she decide not to tell the teacher? Had she, even at that young age, acquired that admirable ability to forgive? I have always been thankful.
I don't know where she is now. A happy wife or mom somewhere, with a little girl who wears lots of bangles, perhaps?
I hope nobody breaks her child's bangles.
Illustration: Uttam Ghosh