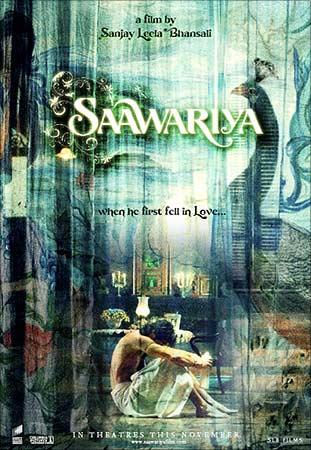 Here comes a movie with many an interesting nugget about it.
For starters, Saawariya is the first Indian movie to be produced by Hollywood. 
It is also director Sanjay Leela Bhansali's first movie after Black in 2005.
And the new movie will see Ranbir Kapoor and Sonam Kapoor making their debuts.
Both new entrants have Bollywood in their blood.
Ranbir Kapoor is the son of Neetu Singh and Rishi Kapoor, while Sonam Kapoor is Anil Kapoor's daughter.
Salman Khan and Rani Mukerji have also put in special appearances.
This is the first publicity poster released by the production house Sony Pictures. The man featured in the poster is Ranbir.
The story of Saawariya, which is slated for a Diwali release, is still not known, but it seems to be a young love story.