One of the screenwriters behind cult film Jaane Bhi Do Yaaron, Sudhir Mishra has always had a strong female protagonist in all his directorial ventures -- Shabana Azmi in Dharavi, Rani Mukerji in Calcutta Mail,  Kareena Kapoor in Chameli or Chitrangda Singh in Hazaaron Khwaishein Aisi.
With predictable certainty, his next, Bahut Nikle Mere Armaan, will also revolve around a female character -- this time an actress from the 1950s. The film is set in the Hindi film industry of the time.
Bahut Nikle... is about the tussle between talent and life, between where talent takes you, and your relationships. In the film he depicts how relationships become problematic when two talented people -- a director and an actor -- are involved with each other.
Sudhir claims that this will be his 'least dark' film. Dharavi revolved around the life of a taxi driver and his wife who lived in Asia's largest slum, and was about their hopeless dream of becoming rich. Chameli brought out a prostitute's life and made us cringe when Kareena Kapoor was being forced to sleep with a guy suffering from a sexual disease.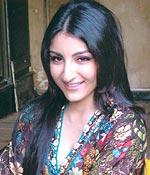 Sudhir has a way of presenting such uncomfortable facts via a compelling narrative, inviting interest in topics one would normally turn a blind eye toward.
Recreating a film in another era is no mean task. For Sudhir, making this movie is an ode to a time and the people of that time. He assures you there is no sleaze in the film. As he animatedly talks about the film you realise his love for that era, its directors and actors.
"I admire the passion they had for their work. The film is about spirited, bohemian people who put their personal wealth and studios at stake to make films. The characters of my film are not based on specific actors. I have drawn references from the lives of directors and actors in that time who were emotionally attached to films. My film is a homage to them."
Sudhir says he will try to show their passion and dedication towards films. To paint that era he spoke to some people from that time who are still around, watched their films and researched their lives. His cast is also working overtime to learn nuances from the period. Soha Ali Khan, playing an actress from that era, is going through diction classes, learning Kathak (because the heroines of that time were great dancers), horse riding, sword fighting etc.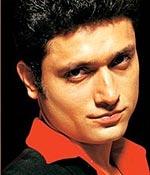 The director had first offered the role to Vidya Balan. When she turned it down, due to date problems, he cast Soha. "Soha has the classic kind of face that lends itself to a period film," he explains, defending his choice of the female cast.
Soha, who proved her mettle in Rakeysh Omprakash Mehra's Rang De Basanti, is very excited about Bahut Nikle Mere Armaan. "The role is challenging. It's very different from Sudhir's usual fare. It's not a political film, it's romantic. I will get a chance to do play all the actresses I have loved -- from a Nadira to a Meena Kumari to a Waheeda Rehman to the 1950s to 1960s actresses. I am terrified to live up to those images."
Shiney Ahuja will be playing the lead role -- that of a director from the 1950s. Interestingly, Shiney also plays a director in Mohit Suri's Woh Lamhe and Anurag Basu's Metro.
The shooting of Bahut Nikle Mere Armaan starts this month.