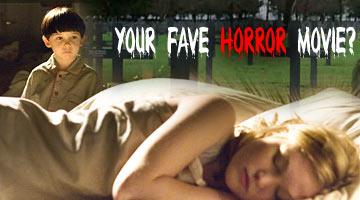 June 6, 2006.
Or 6-6-6, believed by Christians to be the mark of the Devil.
The day will see the release of the new Omen film, a remake of one of the scariest horror movies ever made and a monster hit when it was released in India in 1980.
About a boy called Damien, an incarnation of the Devil, the film scared most of us, and is often listed in lists of favourite horror films.
But there have been many other films that have been as frightening.
Which are your favourite horror movies? Tell us and why, and we will post the top 5 readers' selections on rediff.com