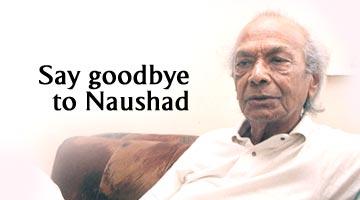 Today, one of India's [ Images ] true legends passed away.
Naushad, 86, gave us unforgettable music in films like Mughal-E-Azam, Baiju Bawra and Mother India. With his passing, we have lost one of the finest musicians in Bollywood history.
Take a moment to remember the great composer. Post your condolences.
ALSO READ
Naushad on Mughal-e-Azam: An epic effort
Naushad: Legends like Talat Mehmood are not born everyday
Naushad spun magic with Mother India
How Naushad immortalised Anmol Ghadi
Naushad sets PM's verse to song