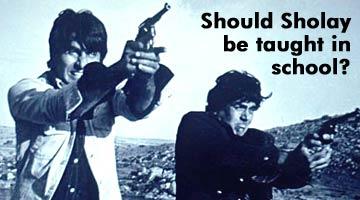 More than 25 years after its release, Ramesh Sippy's Sholay continues to make headlines.
This time, the film has made history of sorts by being the first to be introduced in schools as a chapter in textbooks!
The movie will be part of a course teaching Std 5 students (of the CBSE board) to communicate well in English.
Do you think Sholay should be taught in school? Or has the Jai-Veeru craze gone too far this time? Have your say!