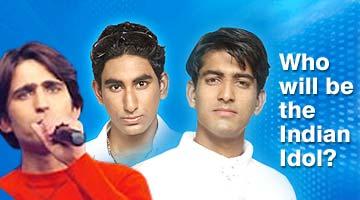 The wait is almost over.
Indian Idol 2 has had its fair share of controversy.
The show, however, must go on. Despite the judges walking out in protest of Amey Date being voted off, the talent hunt continues. The three remaining contestants -- Anuj Sharma, NC Karunya and Sandeep Acharya -- are left to soak up the pressure.
Amey already told us that Karunya should win, but who's your pick?
Who do you think Indian Idol 2 should be?