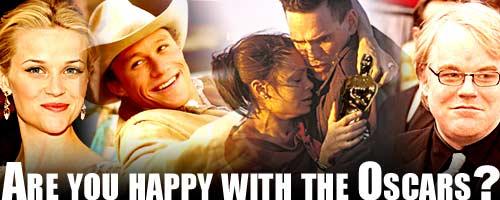 The 78th Academy Awards included some predictable wins, but it had quite a few surprises as well.
Brokeback Mountain -- with eight nominations -- was expected to sweep the Oscars. But Ang Lee's film lost in most of the major categories.
And Crash bagging the Best Film award was quite a surprise.
Are you happy with the Oscars this year? Or do you think some awards did not go to the deserving films?
Tell us!
Netflix delivers DVD rentals -- from $ 9.99 a month. No Late Fees, Free Shipping. Two week FREE Trial.