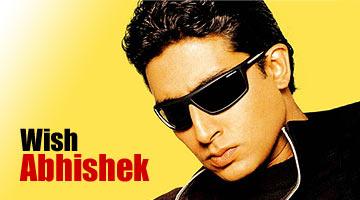 Abhishek Bachchan is a rapidly rising star.
After a terrific 2005, all sceptics have been silenced, and Abhishek's star is firmly on the ascendant. This is a dynamic leading man in his own right, and, quite possibly, a superstar in the making.
He turns 30 on February 5, and you can send him a birthday wish.
SMS ABHI followed by your message to 7333