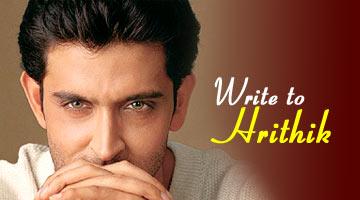 Hrithik Roshan survived a near-fatal accident on the sets of his new film Krrish in Singapore last week.
One of the scenes required him to 'fly,' so the actor had to dangle on a wire from a highrise.
But after a couple of takes, the wire snapped, and Hrithik was sent hurling down.
Fortunately, it had been raining and canopies were put up on the street. One such camopy saved the actor's life.
Except for minor cuts and bruises, Hrithik is fine.
Here's your chance to write to the actor about his miraculous escape!
Tell him how you felt when you heard the news and why he should be more careful.