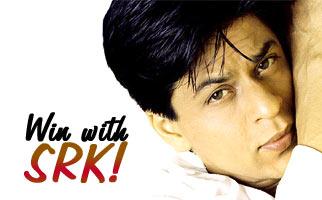 Shah Rukh Khan turns 40 today, and that's reason enough for his fans to cheer.
But now, rediff.com gives you more reason to cheer!
All you have to do it SMS SHAHRUKH to 7333 and answer the answers that follow. If you answer all the questions correctly, you will be eligible to win a VCD of Subhash Ghai's Pardes, starring Shah Rukh, Mahima Chaudhry and Apoorva Agnihotri.
Ten winners will get free VCDs delivered to them!
If you want to buy DVDs, Shemaroo presents a wide range right here at rediff.com. Check it out!
The contest is open till 5pm, on November 4.