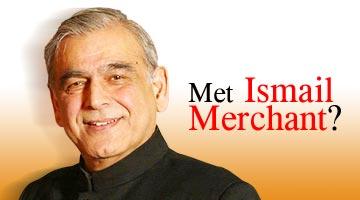 The Producer. The Chef. The superb Storyteller. The Man Who Made Things Happen.
Ismail Merchant had many faces. He was the fabulous producer of films, in collaboration with James Ivory -- fabulous films like A Room With A View and Shakespeare-Wallah. But he was also a terrific cook, who happened to possess incredible powers of persuasion. And he was a man who could drive a good bargain.
And he loved Mumbai, where he was born, and New York, where he lived for 40 years, with all his heart.
Many of you must have run into Mr Merchant at some point.