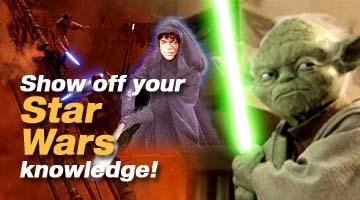 The world first witnessed the magic of Star Wars in 1977, and fell in love with it instantly. Are you, like millions across the globe, a Jedi trapped on earth? In other words, are you passionate about the epic space saga?
For instance, did you know that all six parts of Star Wars have been released a week after May 14, the day its creator George Lucas was born? Or that Lucas will make an appearance in the final instalment of Star Wars, called Revenge Of The Sith, which sees a worldwide release on May 20?
Which of the six movies in the series is your favourite? Tell us about your favourite Star Wars moment, Star Wars trivia or even the most prominent Star Wars blooper!
Write in to us and share your views!
Don't Miss!
Special: Showcasing Star Wars