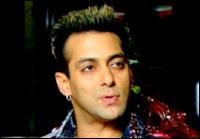 Aishwarya Rai may be making waves abroad but when it comes to starring in a mainstream Hollywood flick, her ex-boyfriend Salman Khan has pipped her to the post.
Shooting for American filmmaker Willard Carroll's Marigold, billed the first Indo-US co-production ever, is complete and the film is slated for a January 2006 US release.
But lead actor Salman is happy doing Hindi films and has no plans to shift base to the world's movie capital.
"I did this film for Willard and Willard alone. I am not doing any other Hollywood film," he says.
Salman's present stance might change depending on the film's performance at the US box-office, but emoting in English might have had something to do with his decision.
| | |
| --- | --- |
| | More on rediff.com! |
| | |
 "We do speak English in real life, but to do that consistently in front of the camera on sync sound was challenging," he says.
Marigold is a romantic comedy about American actress Marigold Lexton (Ali Larter), who gets stranded in Mumbai.
The reel adventure begins when she bags a small role in a Bollywood musical and meets Prem (Salman Khan), the film's choreographer.
"It's about a woman who comes to India, has some issues and undergoes a transformation for which Bollywood is a sort of catalyst," explains director Carroll, known for his Sean Connery and Angelina Jolie starrer, Playing By Heart.
"Marigold was my way of bridging the gap between Indian and American cinema. My assumption is that people in America don't know what Bollywood is. In Marigold, they'll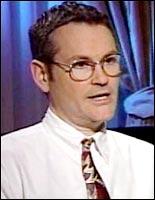 be seeing it through an American's eyes," he says.
On a visit to Chennai three years ago, a chance viewing of the Salman-starrer Chori Chori Chupke Chupke introduced the US filmmaker to the magical world of Bollywood.
Mesmerised, Carroll bought around 150 DVDs of Hindi films and spent hours watching them. Friends and family members thought he was 'insane.'
"I returned to the US and made people, in groups of 20, watch films like Hum Dil De Chuke Sanam, Dil Chahta Hai and Hum Saath Saath Hain at my home. At that time, I had a vague idea of doing a movie," he says, adding that the movie was specifically written with Salman Khan in mind.
"I was obsessed with the idea of introducing Bollywood to a wider audience. Indian films are big hits in the US, but mainly among NRIs," says Carroll.
But hasn't filmmaker Gurinder Chadha already succeeded in popularising desi films abroad with the Aishwarya-Rai starrer Bride And Prejudice? "Bride and Prejudice is a sort of Bollywood movie in English. But Marigold was always a proper Hollywood film, which uses Bollywood as a backdrop," says Carroll. "I want the film to kindle all those emotions in American audiences that Bollywood films had done to me."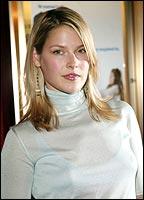 For Ali Larter, better known for her roles in Final Destination and Legally Blonde, working in Marigold turned out to be a bit of a challenge.
"The dancing was really hard. It involved a lot more work than I had thought. But Salman made it fun for me," says the blonde actress.
Salman agrees. "Although she hated me at first, we got along well later on," he says.
Marigold was shot in the beautiful locales of Rajasthan, Mumbai and Goa. At just 10 minutes short of two hours, the film even has seven songs, composed by musical trio Shankar-Ehsaan-Loy, and written by Javed Akhtar.
But the director denies that the songs hamper the film's storyline. "Bollywood elements have been heightened but they are realistic, they never go over-the-top," says Carroll.