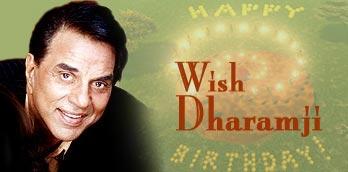 Can you believe Veeru is 70?
Yes, Bollywood's brawniest hunk, Dharmendra, turns 70 on December 8.
The actor has entertained us for many a decade, infusing warmth and affability with a groundbreakingly macho image and occasionally underplayed soft charm.
Now, you get the chance to wish Dharam paaji a happy birthday! Simply write in to us!