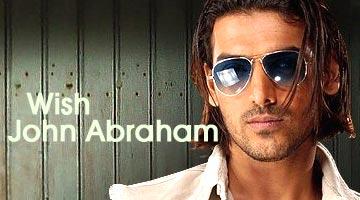 John Abraham was hospitalised on Tuesday. The actor is suffering from high fever following his return from Kabul, where he was filming Kabul Express.
The Dhoom actor has been admitted to Mumbai's Lilavati Hospital, where Amitabh Bachchan is also in recovery. John's condition is 'under investigation', and he will hopefully be fine soon. His upcoming film, Zinda, with Sanjay Dutt, is set to release next month. The actor has had a good year with a big hit, Garam Masala.
Now, you can send John your get-well-soon wishes! Just write in to us!