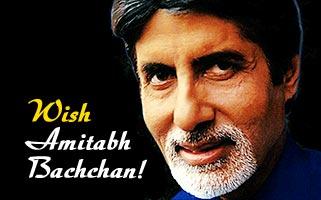 The scene in 1982, when Amitabh Bachchan was seriously injured during the shooting of Coolie, seems to be repeated.
Now, in 2005, the superstar has been hospitalised once again. He underwent a major operation for inflammation and perforation of small and large intestines at Leelavati Hospital, Mumbai, on November 30. Presently, he has been shifted to ICU, and is likely to stay in hospital for at least a week. His condition is stable.
Here's your chance to wish Mr Bachchan a speedy recovery!
Also Read: Bachchan better now