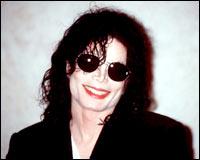 I
n the next few minutes, you will know where king of pop Michael Jackson spent his millions!
His lavish Neverland estate was recently put on display in court, when his attorneys played a videotape of the place.
Besides 'dark wood paneling and glittery chandeliers', it showed a 'toy room' where his children played with life-sized Star Wars and Superman figures.
The room included a 'gumball machine, a room-sized electric train set, rocking horses and huge blocks with the letters of the alphabet on them'. His daughter's room also had a canopy bed full of dolls, and an ornate doll house.
Also screened were Jackson's wine cellar, his business office and his children's classroom.
The videotape was part of Jackson's defence in a recent child molestation case. The 45-year-old singer is charged with 'committing a lewd act upon a child, administering an intoxicating agent and conspiring to commit child abduction, false imprisonment and extortion', according to abcnews.com.
Jackson, who pleaded not guilty, is on a $3 million bail.
Photograph: Getty Images