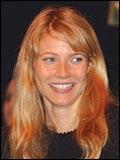 Gwyneth Paltrow
finally breaks her silence, on camera, about her relationship with ex-boyfriends
Brad Pitt
and
Ben Affleck
. In an interview to
Primetime Thursday
's Diane Sawyer, Paltrow admitted she was responsible for breaking up with her
Seven
co-star Pitt, to whom she was engaged for a brief period. Pitt is now married to
Friends
' star
Jennifer Aniston
.
In a report on ABC News about the interview, Paltrow was quoted saying, 'I'm so lucky that I spent time with Brad, somebody who was such a good person! Especially when I was, like, such a mess.'

About former sweetheart Affleck who has been in the news for his on-now, off-now marriage with Jennifer Lopez the actress said, 'Ben makes life tough for himself. He's got a lot of complication, and you know, he really is a great guy.'
Paltrow, herself, found love again with Coldplay's lead singer Chris Martin.
Besides her romantic relationships, an emotional Paltrow talked about coming to terms with the death of her father Bruce -- he suffered from throat cancer -- last year.
Paltrow is currently promoting her new movie, Sylvia, which revolves around American poet and novelist Sylvia Plath and her relationship with her poet husband, Ted Hughes (played by Daniel Craig). Directed by Christine Jeffs, the film will release in the US on October 17.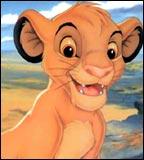 Hakuna matata encore!

According to a snippet on BBC News, the DVD and re-released video of the hit Disney animation, The Lion King has sold more than three million copies in the first two days after it hit the market. Released originally in 1994, this makes the cartoon the highest selling home video ever.
The additional features in the re-released version include: an extended version of the film plus a song from The Lion King stage show.
Photo: Getty Images
Click here for More Features