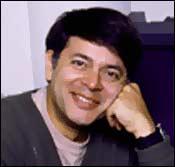 Bahar Gidwani, Chief Executive Officer of the New York-based Index Stock Imagery Inc, has a 'one-line bio' that reads: 'Digital image marketing and management since 1991'. After thinking about it for a bit, you come to realise why he needn't say more. The man has been doing it for over a decade, after all, and doing it well, so why elaborate?
His company is a leading source of photographs, illustrations and digital images, representing over 1,600 professional photographers, with agents in 50 countries. It was the first stock agency to begin storing and distributing images electronically, and launched its first e-commerce site in 1994. Today, it offers more than 800,000 images online.


Gidwani has obviously done his homework well. An astronomy and physics undergrad, he studied computer science before opting for the Harvard Business School. Stints at a consulting firm and on Wall Street as an analyst and Chartered Financial Analyst followed. He has, since, served on various boards and not-for-profit organisations. Apart from work, his interests today include sailboat racing and setting up a global fund for AIDS, Malaria, and TB.
Senior Features Editor Lindsay Pereira decided to get in touch with Bahar Gidwani to find out more about the appeal of digital art, the possibility of a similar operation being run out of India at some date, and why CEOs around the world have begun setting up blogs. The third in a series of interviews with young pioneers of the new Internet:
What is it about the Internet as a medium that made you want to work with it in some manner?
I started my business in 1991, before the Internet had emerged as a 'medium.' We originally planned to use banks of modems for communicating with our customers. We noticed Netscape in 1993, and immediately jumped on board. We launched an online search engine in 1993 and our first e-commerce site in 1994. The Internet reduced the cost of bringing information to our customers -- and made our business model compelling.
Leonard Brody: 'India most important online market, not China'
From astronomy to physics to computer science – were you unsatisfied with what you were doing before, considering the many jumps?
Not so many jumps. Between business school and my current role, I worked as a consultant with McKinsey and a Wall Street firm (Kidder, Peabody) as an industry analyst. Both positions gave me the opportunity to study a variety of different businesses and business strategies, without having to spend my own money. I consider them advance training for running my own business.
What is it about digital art that you find so fascinating?
Of the 1,000,000 images in our library, only 10 per cent have ever been used, commercially. Even after 15 years of study, I cannot predict whether or not a particular new image will or will not be licensed. Our customers sometimes use things I think are banal and boring. At other times, they pick images that are way past the edge. Which will happen is not random, but the pattern is so subtle I could probably study it another 15 years, and still not decode it.
Why, in your opinion, are more and more CEOs turning to setting up their own blogs? Are there any other advantages other than it giving them an opportunity to talk to customers directly?
My blog's purpose is to talk to our suppliers -- our artists. We actually feel our artists are more important to our long-term success than our customers. If we get good images, we will have happy customers. Without good images, we have no advantage and an empty shelf in our 'store.'
I speak to artists all day long -- either on the phone or via email. An artist will often ask a great question or raise an important issue that other artists would love to hear about.
Through my blog, I can efficiently capture these discussions and share them. My blog allows me to multiply my comments and reach more than one person at a time.
It is also important to understand that artists tend to lead solitary lives. One of our functions as a company is to build a community within which artists can help one another. Our strength is in our numbers. No single artist could build a large enough library of images to compete and be noticed in our marketplace.
Rafat Ali: The numbers are beginning to favour India
What will it take for a company like Index Stock Imagery to work successfully out of a country like India, given our current infrastructure?
India is a major emerging market for stock images. One of our partners, Photo Library of Australia, has already begun marketing our material in India, with great success. The rate of penetration of the Internet -- specifically broadband access -- has been phenomenal in India. The main inhibitors to further growth for us and other content-marketing companies appear to be:
A. The lack of efficient e-commerce clearing systems, due to the lack of a credit-card base for the economy. I suspect that over 90 per cent of our potential customers in the US have at least one credit card. I doubt more than 40 per cent of our Indian customers have one.
B. Strong protections against content theft and a change in climate that makes theft 'uncool.' We get thousands of visits per month from Indian users, who buy nothing. Instead, we suspect they download our 'comp' images and attempt to strip off the watermarks. This is not only illegal, it is unfair to our artists. We hope organisations within India will step up their education of art users, about the importance of respecting their peers.
C. A lack of indigenous material. We need high quality images of today's India. That includes all aspects of society and culture, and all parts of daily life. We have yet to find a good aggregated source for this kind of imagery, and relatively few high-quality Indian artists have approached us about joining our library.
Without these images, it is hard for us to be relevant to the needs of both Indian consumers and those outside India, who want their advertisements and publications to portray real people, doing real things.
If you were asked to take over as minister of telecom in India, what do you think your priorities would be?
The first thing I'd do is sit down and cry! But, I'd do the same thing if I were given that job in the US. The pace of technology change in telecom is way too fast for anyone to manage. That includes the government, technology hardware and software companies, and all of us poor folk who want to use the Internet, to do business.
I'd probably encourage a focus on security, integrity, trust… People need to believe they can use a road without getting stuck in a pothole, lost in traffic, or mugged. We don't always feel that safe when we are using the Web.
You say that while writing a blog helps you organise your ideas, most of your feedback still comes offline. Are blogs all they are hyped up to be?
I am happy with what I have got out of my effort. I feel it is proportional to what I have put in. I enjoy writing and I appreciate the praise, criticism and suggestions my work has generated. I didn't launch my blog as a commercial enterprise or from the desire to become famous.
You launched your first e-commerce site in 1994. Apart from an obvious increase in volume, how has the concept of trading online changed in the past decade?
Customers are much more comfortable with the idea of buying online than they were 10 years ago. They 'get' the idea of a shopping cart, they expect to be asked for a credit card, and they understand how to track their orders. As a result, we get very few customer service inquiries, and very few complaints. Of course, as customers know what to expect, their standards have risen dramatically. My wife gets angry if a link is broken or an image won't enlarge. She expects web sites to work perfectly -- as we know they should.
If you were to invest in a tech company today, or in the next couple of years, what would you like to bet your money on?
I like RSS feeds, XML, and Web Services technology. I also believe in Widgets/Gadgets and all of the things involved in personalisation (Web 2.0).
As an entrepreneur, is there anything that has come from the Indian market, online, that you have found particularly interesting lately?
Not online. But, I have been impressed with the wide variety of outsourced service models that I have been offered. Indian outsourcing companies are thinking carefully about how best to serve customers who are thousands of miles away and in a different economy, culture, and time zone.
As a result, I have high confidence that the outsource sector will continue to flourish.
Do you want to discuss stock tips? Do you know a hot one? Join the Stock Market Discussion Group.