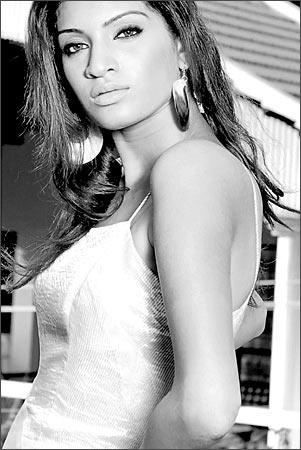 Eight new faces will be gracing the ramp at the Lakme Fashion Week's autumn/winter instalment in March.
So far, 20 modelling hopefuls have cleared the auditions. As part of an ongoing series, we spoke to finalists Pallavi Singh , Bindya Talluri, Arry Dabas, Neeraj Waghela, Kabir Singh and Surelee Joseph. Today, Get Ahead introduces you to another modelling hopeful:
Twenty-year-old Bangalore beauty Tara Kurian started modelling when she was a teenager. She has been working with fashion choreographer Prasad Bidappa for the last three years now and has walked the ramp for bigwigs like Tarun Tahiliani, Rohit Bal, Sabyasachi and Wendell Rodricks.
Although Tara doesn't have any experience in advertising yet, she reckons there's plenty of time for that. Her future plans, however, go beyond the ramp and cameras. She is already working part-time with environmental activist group Greenpeace and a couple of years from now, she wants to enroll in a travel and tourism course.
With so much on her plate, it looks like Tara lives for the moment. "I haven't decided which way I'll go eventually," she says. "But for now, I enjoy modelling and am looking forward to studying travel and tourism. I also enjoy my work with Greenpeace, it's very fulfilling for me. So let's see what the future holds..."
Does it hold a place on the LFW ramp? Only time will tell.