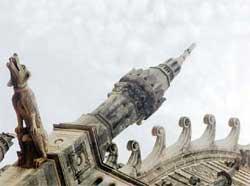 n architect is a licensed professional who organises space.
Architects design houses, office buildings, skyscrapers, landscapes, even entire cities.
Architects are trained in many areas, from historic preservation to structural engineering.
Like doctors and lawyers, architects have completed university programmes and lengthy internships
What is architecture all about?
Architecture is the art, science and business of building. An architect is trained and experienced not only in the design and construction of the built environment, but also in endeavours ranging from conceptual problem-solving to project management.
Today, architects are engaged in the challenging historic task of creating new buildings or retro-fitting existing structures in participating broadly in the concerns and affairs of society.
This concern may range from furniture design to city form and from community involvement and social change to development economics or technical research.
Today's architect may practise as an individual or in a small, medium or large firm; the architect may be either self-employed or salaried; the architect may work for an institution, a development company, or a large organisation.
The client may be a family, school board, corporation, housing authority or government or even a contractor.
Special interest may lead to computer programming or to contract management.
Many architects develop their skills in traditional roles, but some are motivated to areas like social housing or community development. Architectural practices or individual architects may choose to specialise in areas like housing, hospital or educational facilities.
To be an architect requires a special range of qualifications: 
Design talent
Engineering ability
Social awareness
Business aptitude
Legal knowledge
Here is an indication of the scope of a career in architecture.
A typical day in the life of an architect
There is probably no such thing as a typical day, as the architect's activities range from getting the job, solving the problems, estimating costs, producing the drawings and documents and calling the tenders to reviewing the work on the site.
Every commission, every task is different. Boredom or lack of challenge is rarely a problem. 
Architects do a variety of things: 
1. They design
They plan, they visualise, they relate, they select, they discard, they synthesise and develop solutions.
2. They draw
From simple diagrams to show relationships between spaces and activities to complete detailed working drawings showing every last detail, and from which contractors and sub-contractors will estimate the cost of the work and subsequently construct it.
Architects will also draw to explain the design to clients and to supervisory authorities. They prepare three-dimensional models frequently.
Sometimes, they are rough study models for massing and building organisation; sometimes very realistic models for client or public presentation.
3. They write
In addition to business correspondence and administrative paperwork, architects prepare written documentation of their projects, present programmatic analysis, write material for reports and presentations, produce articles for professional magazines and publications.
They also write up specifications which, with the working drawings, define the building.
4. They speak
Architects make presentations to clients, discuss design programs and problems and alternative solutions, appear before public bodies and are frequently referring, explaining, teaching and persuading.
The ability to communicate clearly and effectively is essential.
5. They calculate
They must be able to prepare construction and office budgets; they must be able to understand structural analysis, heat loads, electrical distribution and traffic flow.
6. They manage
Architects must manage their design projects from ideas to the complete development/ design/ construction process. During the construction phase, architects carry out contract administration, which includes general review of the work in progress; they interpret drawings and specifications, resolve job difficulties and monitor the progress of the work.
Next: How you can become an architect!
Photograph: Jewella C Miranda


YoungBuzz is a corporate organisation specialising in career counselling and manpower development. It also helps students better their future.