atering holes are great places to gather in.
At homes, they become the centre of attention when guests are over.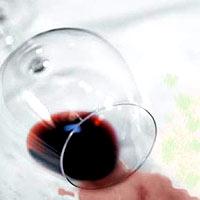 Today's urban young couples favour setting up bars in the corners of their living rooms.
But setting up can go wrong.
A novice, for instance, would not be able to tell the right glasses for various drinks or the need for essential tools.
So here's a low down on what makes great bars.
Setting up a bar at home: If you want to set up your own personal watering hole at home, choose a corner in the most used entertainment space in the house.
The display bar: The first part of your bar that comes against a wall is a display bar that will house your choicest and rare drinks and really give a feel of what your bar is stocked with or how much of a connoisseur you really are.
Use the space below the display bar to install chilling cabinets.
Experts recommend Euro Caves wine preserving systems that come in different finishes, so you can choose as per the theme of your watering hole.
The bar counter: Then comes the bar counter which will contain a dispensing area, sink, work table and storage bins.
You can use the remaining space available underneath for chilling units for other drinks, like beer, soft drinks and fruit juices used for cocktails.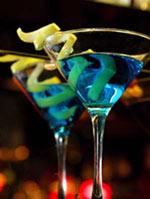 A theme for your bar: If you are selecting a theme for the bar, like a sports bar complete with neon signs and memorabilia or a retro Fifties look, remember to keep the decor of the rest of the room in mind.
Avoid having bars that shout for attention. Go for warm inviting corners that people meander towards during social gatherings to replenish their drinks.
Your bar will contain: "A great bar would have a collection of choicest single malts, rare whiskies, regular scotches, vodka varieties, gins, tequilas, liqueurs, cognac, rum. The really expensive bottles would be put on the display bar and not necessarily be the pouring varieties," says Pankaj Sampat, food and beverage manager, The Taj Mahal Palace & Tower, Mumbai.
You would then include the more common varieties of rum, whisky, vodka to pour guests on a more regular basis.
And the extras! Your bar should also include soda, mineral water, tonic, lime cordial, soft drinks, canned juices (typically pineapple, orange and tomato), sugar syrup, lime extract, can of cherries and any other garnishes you may want for the cocktails you intend to serve.
Tabasco, Worcestershire sauce, salt and pepper and bitters will go a long way spicing up your drinks.
All the ingredients you store for garnishing will depend entirely on your desire to make things interesting.
You can also include a series of books on cocktails, wine and beer appreciation and such on your display bar for easy reference.

Glassware! Your list of essential glassware will include high balls for straight drinks, old fashioned for single malts or drinks on the rocks, white wine, red wine and champagne flutes, liqueur glasses, beer mugs or tall glasses and cocktail glasses. If you like serving brandy, then brandy snifters are a must, too.
Make magic at your bar! To make magic at the bar, be sure to equip yourself with an ice crusher, blending machine, cocktail shaker, sugar cubes, chopping board, knife, lemon juice squeezer, rimming box, ice bucket, ice tongs, bottle and can openers, measuring cups and spoon set, bottle sealers, towels to wipe up after, cocktail napkins and coasters, stirrers and cocktail picks.
Don't forget to get yourself an apron if you intend to play bartender because it can get messy.
If space is not a constraint, you can even install a small glass washing unit so you don't have take the glasses to another part of the house for cleaning.
Last but not least, stock your bar counter with bowls of spicy nuts to keep the munching and the drinking going!