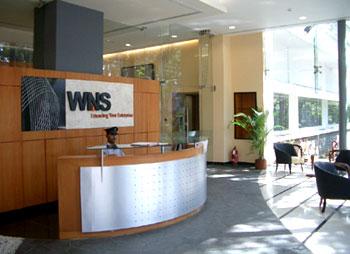 t's not just the 18 to 30 year olds.
Everyone wants a piece of the Business Process Outsourcing pie, making BPO one of the hottest career options in India today.
The attraction, obviously, is the constant availability of jobs. The perks. And, above all, the money.
WNS Global Services, a leading BPO company in India, is on a hiring spree.
They plan to hire 1,000 people -- graduates as well as qualified professionals -- over the next six months.
Gautam Chainani, director, human resources, WNS Global Services, tells Manu A B how one can cash in on the company's recruitment plans.
WNS plans to recruit: Around 1,000 employees in the next six months. 
"This number will increase with our business expansion plans, especially since we are looking at adding new names to our existing client base," says Chainani. "Our expansion plans are already in progress. Increasing our client base is a continuous process as well."
They hire: Throughout the year.
Positions available: "We are looking to hire people for both entry level positions and for positions where prior experience is necessary," says Chainani. "We also want professionally qualified people."
The positions available range from trainee customer service agents, customer service agents, project managers, quality specialists, supervisory positions to managerial positions.
Recruitment: Will predominantly take place at the entry level. 
Qualifications: Work at WNS ranges from transaction processing to high end analytics. "The profile we are looking at would range from graduates to people with professional qualifications like MBAs and chartered accountants having experience in project management, client servicing, quality tools and techniques," adds Chainani.
"For posts that require some amount of experience, we are looking for people with specific domain expertise in back office operations, insurance, banking, travel and knowledge services."
"We are looking at fresh graduates for the entry level positions. Though prior experience is not a qualification, any experience in customer interaction and back office processes will help."
"Voice based services will require basic computer skills, the ability to work on data processing, clarity of speech and a pleasant voice. "
"We want people who are willing to work in night shifts and as part of a team," says Chainani.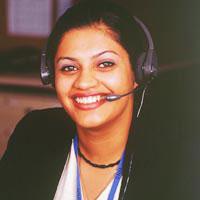 The age limit: "The average age of people in the ITES/BPO industry is between 25 and 27 years, and we are looking for people within this age group," says Chainani.
"For senior positions, the age range depends on experience. The candidate could be anywhere from 27 to 40 years old."
The selection process: Includes ability tests, psychometric profiling, competency based assessments, personal interviews and product tests.
"Competency tests involve a combination of knowledge skills and the candidate's personal characteristics," says Chainani. "It allows us to assess the candidate's capability for a particular post."
"The psychometric tests give us a profile of the candidate's behaviour. This will be compared with the desired traits that are required for a candidate to successfully carry out a particular role."
"We also work closely with our clients in defining the desired profiles of our employees."
Applying for the job:  "The list of vacancies is available on our company's web site. We have also posted our requirements in some recruitment sites and advertised in newspapers."
"We conduct walk-in interviews every day for entry-level and team leader positions at our various offices."
The interview: "Candidates need to present themselves with confidence, communicate fluently and be honest about their achievements and credentials," says Chainani.
Post-interview: "Prospective employees are required to give professional references for reference checks."
"Once these procedures are complete, they are invited to accept the appointment letter and terms of service and asked to report to work."
If you've not been selected: "Whatever our decision," says Chainani, "we make a point to inform all the candidates."
"If someone is assessed as fit for another area, we do ask them whether they would be interested in that position."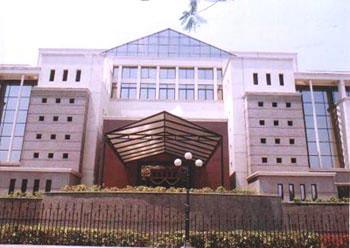 Postings: "Candidates will be posted across different locations in Mumbai, Pune, Nashik, Gurgaon and Colombo."
"Normally, interviews are handled at the respective WNS locations in India for positions open at those particular locations."
Growth prospects: "Growth opportunities exist across all our locations," says Chainani.
"We help employees who are willing to take up opportunities at other centres."
"WNS believes in lateral and vertical career paths for its employees. We have deployed a skill and competency based career path for our personnel."
"An associate who joins at the entry level has over 21 career options within WNS."
Remuneration: "The package is based on industry standards and is in line with the market economics. It includes allowances and perks as per market standards," says Chainani. 
Add-ons: "We provide free transportation, subsidised meals and medical, life and accident insurance."
Prominent clients: British Airways, Tesco, Royal & SunAlliance, FedEx, SITA, WPP Group, SAS and Norwich Union.
"Our clients include 18 leading airlines, eight global insurance and healthcare providers, payers and clearing houses, two leading travel agencies, a global logistics firm, two global telecommunication firms, a leading retail chain, two top marketing services companies and several commercial automobile fleet owners."
New centres: Have been opened in Gurgaon and Sri Lanka.
"We upgraded our capacity at Mumbai in 2003. In 2004, we upgraded our facilities in Pune and Nashik."
"In the next two years, we will expand to south India and new sites in other Asian countries."
Candidates from India: "Their quality and competency follows a pyramid model in terms of available talent. This is a key driver for the growth of the BPO industry in India. The challenge is to profile and attract the right skill set across locations in India and in Sri Lanka."
Address
WNS Global Services
Gate 4, Godrej and Boyce Complex
LBS Road
Pirojshanagar
Vikroli (West)
Mumbai 400 079
Phone: (022) 55976100
e-mail: careers@wnsgs.com
DON'T MISS!
Want to mint money? A new career option
Have you sucked up to your boss?
Want a great job? Get an MBA