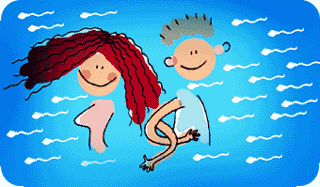 here's just no time for sex anymore!
After a hectic work day, the only thing you want to do is dive into bed. To sleep, undisturbed.
For those with children, things get a little more difficult. They have to care for and spend time with them.
So where's the time for a cuddle? Making out seems something that belongs to a different planet, a different era. 
How, when it seems the last thing on our minds these days, can you prioritise this all-important factor?
Here are some suggestions.
Build anticipation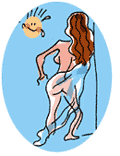 Ever thought of laying the ground for sex? Try it.
For example, call your partner a few hours before the act and indulge in some intimate talk. Meet up for lunch during the day for some good old-fashioned flirting.
Nothing is as sexy as knowing your partner desires you. 
*Karan Bhatt, 30, a television executive, and *Neha Aslam, 28, a writer, who have been living together for two years, have kept their passion intact.
"When Neha calls during the day to tell me about the 'naughty' plans she has for the night, I just get so turned on," says Karan. 
Sex begins in the mind
Think about it. You may just find that you have been ignoring each other sexually and personally.
Speak up.
Talk.
Communicate. That could probably be the first step towards the solution.
*Jayshree Vijan, 25, a jewellery designer, and her boyfriend had not been communicating properly. Naturally, their sex life went for a toss. 
"We were both stressed about personal matters and hardly spoke to each other. We were in no frame of mind to touch each other or even find time to meet. Finally, I had enough and spoke to him about it. We are trying to spend more time relaxing and really talking to each other now," says Jayshree.
"It's not the atmosphere per se, it's your own mental state of mind," says Dr Varkha Chulani, a psychologist at Lilavati Hospital in Mumbai. 
Dr Jagdish N Shah, a Mumbai psychologist/relationship counsellor, says, "I always tell couples to find free time and go for half-hour strolls to discuss their concerns. Or I suggest they look through old photo albums of good times together. Before any physical relationship, there has to be some emotional bonding."
Make time for sex!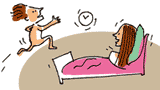 You don't have to go on vacation -- away from the in-laws and children -- to have great sex (unless your children sleep in your bed). Couples can have great sex in their own bedrooms too.
*Sheetal Makijha, 26, a graphics designer, and her husband, *Sudhir, make it a point to set aside time for each other at the end of the day.
"We both work long hours. But at the end of the day, we switch off the phones, the television and the lights and cuddle together. That's where it starts," says Sheetal.
"Try to grab 10 to 15 minutes of quality time right through the week, not just on weekends," says Dr Chulani.
"Karan and I are forever calling each other and making appointments for sex, because we are both so busy," says Neha. "I usually go home first and light candles and put on my sexy lingerie. Once he gets home, we don't let anything disturb us. You have to be almost vigilant about it."
Leave the washing up and other chores for later.
Send the kids off to your parents' places regularly.
Take the day off together or go to bed early.
Whatever. But make the time! 
   
Something new? Go for it!

Think you have got into a rut?
Try experimenting.  
"The best sex we have ever had is when my boyfriend and I go on weekend trips," says Jayshree. "Nothing hassles us more than being disturbed by neighbours, relatives etc. Once, my neighbour rang our doorbell while we were in the middle of it. I was so embarrassed!"
Try indulging your partner's fetishes, if any. Sudhir says, "I like it when Sheetal wears payals to bed. She does little things like that to please me. It feels good."
*Vikram Chopra, a personal trainer, 21, says he and his girlfriend stimulate each other before being intimate.
"I tell her what I like her about her body and vice versa."
Get real -- work for it!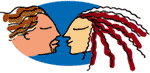 Some might consider it embarrassing to reveal they lack knowledge about sex.
What should be more embarrassing is the fact that you don't know how your body truly works or what makes your partner ecstatically happy.
"I do feel shy at times," says Sheetal, "but Sudhir and I discuss everything. I think it has made a big difference because we have both started feeling more satisfied now that we talk about it and adjust to each other's needs."  
Vikram believes, "I'm a trainer so I know how important the mind and body connection is. A guy must find out what makes his girlfriend feel nice and should share with her what he wants done to him. Be frank."
Dr Chulani agrees, "There's a myth going around that sex has to be natural. If you want to get full and optimum satisfaction with your partner, you need to be honest with each other. Good sex requires hard work. There's a quote that goes, 'Sex is easily natural but rarely naturally easy'!"
Relax and enjoy!
 
Karan says people should not pressure themselves to perform well.
"Women are sometimes so busy worrying about what they can do to make the sex great, they forget what makes it great for the guy is to know that he's pleasing the woman as well. Too much anxiety on both sides will just ruin the mood. You are supposed to have a good time."
What do you do to add that bit of zing into your sex life? What are the ideas that have worked for you? Let us know.
*Names have been changed on request.
Illustrations: Dominic Xavier