One down the drain, literally. Two more to go at Faisalabad and Karachi.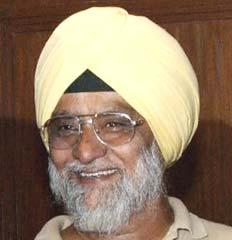 At Lahore's Gaddafi Stadium we heard many a bowler complaining about the playing surface. Did anyone spare a thought for the hapless curator?
Firstly, the tour itinerary was so framed as to give one man -- Agha Zahid -- nightmares galore. The distance between Lahore and Faisalabad is very little. So the weather conditions at this time of the year cannot be expected to be any different. While Agha Zahid is brave to take all the responsibilities, not many of his ilk in the PCB are endowed morally to accept the faux pas.
Already, Woolmer has fired his first salvo at Imran (Khan). The coach is perhaps not aware of the Pathan's clout in Pakistan. In his heydays Imran was known to get things done instead of waiting for them to happen.
Clearly, Woolmer's first finger is a shade misdirected. Even if one is to acknowledge the coach's reluctance to interfere in pitch preparation, he has been with the Pakistanis long enough to know the subtle tricks of the trade, one of them being keep a close watch on the details of the 22-yard strip.
If Woolmer has slipped somewhere, his wards would be quick to remind him to get into the thick of things. Certain preprations take place behind the scenes to have due impact on the scene.
After the Gaddafi Stadium, Faisalabad's Iqbal Stadium could well be another bore. Textile hub of Pakistan, the town did not have a five-star hotel when we played there in 1978-79. We were made to stay in a circuit house -- 10 in one room with just two toilets.
Only our manager, late Maharaja of Baroda, was given a single room, while I shared a room with local liaison officer Shafqat Rana.
Shafqat became a dear family friend since then.
I see the present Indian team is pretty much confined to their single rooms. Some of the lucky ones have their spouses with them, which is a good development. Sanity must prevail sometimes.
Funnily enough, our contracts with the BCCI on foreign tours did not allow wives to stay in the same hotel. Naturally, I was furious on one occassion and picked up a solid fight with my manager. When he had lost on all fronts, he told me quietly ''Don't go to your wife's room,'' much like a saintly sermon.
Reverting to cricket, only a nincompoop would make predictions.
We need 90 overs a day for five days and lots of proactive batting, bowling and fielding. Once again Mother Nature has role to play and players have to get on with the job with the minimum of fuss. The urgency of a result must show in every move of both the teams.
We are informed that some bowlers are complaining about the use of the Kookaburra balls. ''The seam on a Kooka buries quickly'' is a common lament. The fact is that the agile umpires don't leave the ball in the hands of the players long enough to play any mischief.
Amazingly, most complaints I have heard have come from bowlers with pronounced suspect actions. I can't help chuckling to myself.
Some of them want to have their cake and eat it too! Whether you give them a kookaburra, SG Test or the Duke, the sum result of the bent elbows shall not become less in any way.
On a serious note, Rahul and his mates cannot afford to relax despite Virender Sehwag getting the Man of the Match award in Lahore. The Indians might have discovered some chinks in the Pakistan bowling but only two of them had a knock in the middle. The rest of them got cramps from keeping the seats warm.
Time is not far when all eleven Indians would be doing battle at full throttle with eleven Pakistanis. And then no amount of rustiness shall make a logical cover.
Finally this is for Rahul the intellectual -- ''All our knowledge begins with the senses, proceeds then to the understanding, and ends with reason. There is nothing higher than reason for going out to open again with Sehwag''. Cheers Rahul!
UNI