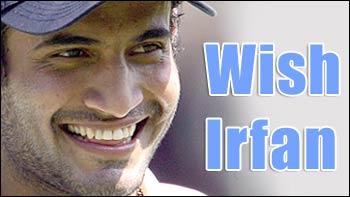 If Sri Lanka needed any confirmation of it after his knockout innings of 83, Irfan Pathan has officially come of age. The blue-eyed boy of Indian cricket turned 21 on Thursday.
If the country was already smitten by his impressive swing bowling, the curly locks and that shy smile, his recent performances have also attracted comparisons with Kapil Dev.
Irfan for all-rounder? We don't know just yet, but for now lets raise a toast to Irfan on his brithday.