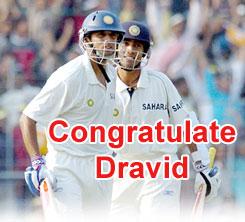 Indian vice-captain Rahul Dravid's brilliant form with the bat has seen him notch up another personal milestone even as he brought India ever closer to winning the second Test against Pakistan at Kolkata.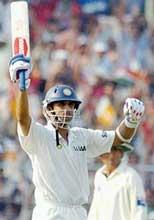 The right-hander scored a century in each innings of the Test match for the second time in his career. Only two other Indians, Sunil Gavaskar (on three occasions) and Vijay Hazare (on one occasion) have achieved the feat before.
Dravid had first achieved the feat in 1998/99 against New Zealand at Hamilton. He then had scores of 190 and 103 not out.