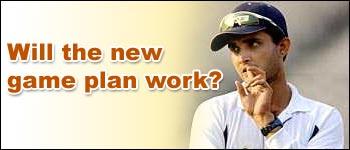 The International Cricket Council has proposed new rules for One-Day Internationals. Accordingly, substitutions will be allowed and there will be changes in field restrictions.
A soccer-like substitution rule will be tried out, by which a replacement can be introduced at any stage of a one-day game. Apart from fielding, the player can also bat and bowl.
In another experiment, to be introduced from next month, there will be field restrictions for the first ten overs and then for two other blocks of five, which will be decided by the fielding side captain.
The ICC's cricket committee will be review the trial next year.
What do you think of these innovations? Will they enliven the instant version of the game, which is tending to get predictable in the middle overs of an innings? Are they unnecessary?